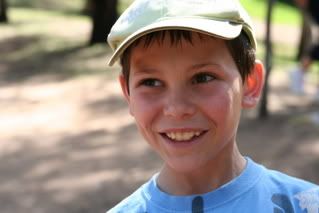 What is it with Boys?? Don't get me wrong I love 'em. I have a husband that I adore, a brother who I think is cool and a Dad who is a legend.
But what is it with 9 year old boys who think that hiding their school sandwiches at the top of their wardrobe ( all 20 of them!) is a good idea??
Let me tell you his room just smelled divine after being locked up for a week while we were on holidays. YUKKY.
Why didn't he just chuck them in the bin? I would have never known.
Anyway, Jere has been banned from playstation for a week and had to move and stack 150 pavers for his trouble over the weekend. Don't think he will be hiding his lunch again.
Lisa